Win-Win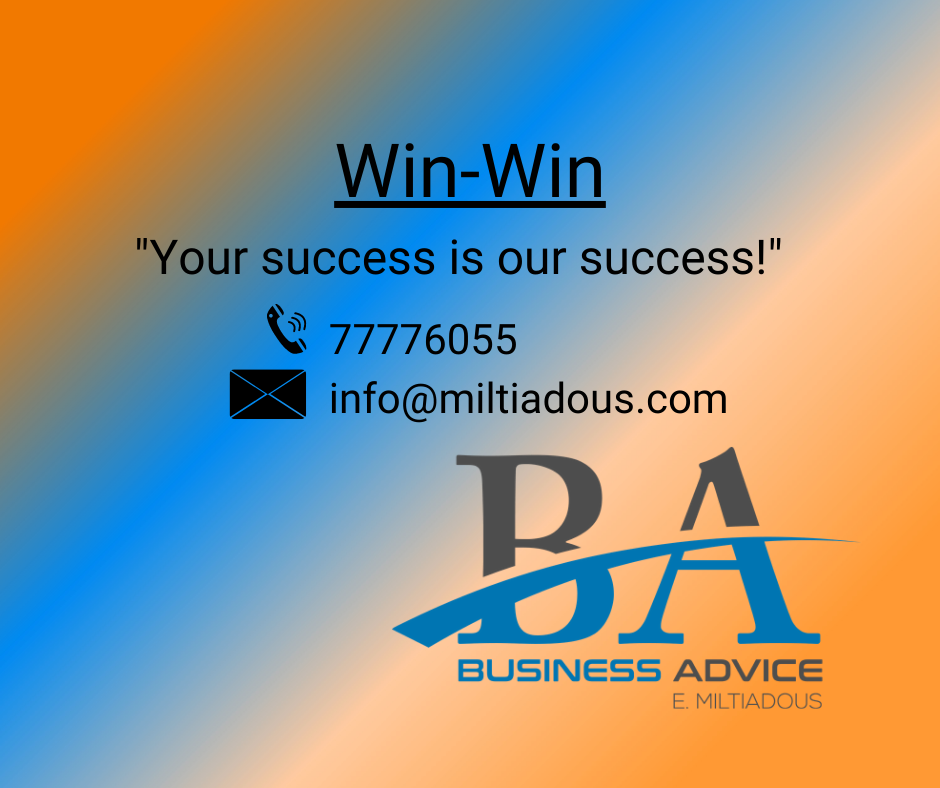 by Elias
Oct 07, 2020
Category: Accounting Advice, Business Administration, Business Advice, Business Analysis & Advice, Business Development, Business Planning, Business Psychology, Economics, Employee Motivation, Financial Analysis, Franchising, General Business Advice, Increasing your Income, Innovation, Legal Advice, Management Advice, Market Research, Marketing, Problem-Solving, Project Management, Sales, Start-up, Strategic Planning, Streamlining your Business, Target-Setting & Achieving, Task Execution Services, Taxation Advice
Win-Win
A win-win mentality is something that in business is of paramount importance in creating synergies, opening up mutual opportunities, supporting business relationships and for overall success in the long-term.
Everybody in business and in life, are always consciously or subconsciously thinking "And what's in it for me if we do this?" If you can genuinely think of the other party's interests and demonstrate clearly that you are taking action to safeguard those interests as well, that will go a long way in being trusted for doing business together.
Every successful businessman, entrepreneur, investor, consultant, understands and applies a win-win mentality. It would be very unlikely for any one of these to be successful in the long-term if they do not do so.
Win-win and client success stories, for us as business consultants, is more important than maximising consultancy fees in the short-term
A business consultant's best-case scenario is to be consulting customers that become great success stories, because that is the best advertisement, feeling of accomplishment and confidence boost in the services, consultation and support being provided. Business Advice E. Miltiadous always aims for this best-case scenario. If we see that what our client is doing or intends to be doing has limited potential to be successful, we say so clearly regardless if that would mean earning lower consultancy fees in the short-term. In the long-term we understand that the benefits of win-win mentality and success stories will mean a bigger success for us as consultants as well.
We crave for our clients to succeed and we do our very best to assist them in doing so. Obtain our assistance, support and guidance, on setting up your own business from scratch, or developing and improving your existing business. We can advise you on all related matters that concern your business aspirations.
Feel free to call us on tel. (+357) 77776055 or email us at info@miltiadous.com with any questions you may have. We would be very pleased to help you achieve your business success.