Perfect Timing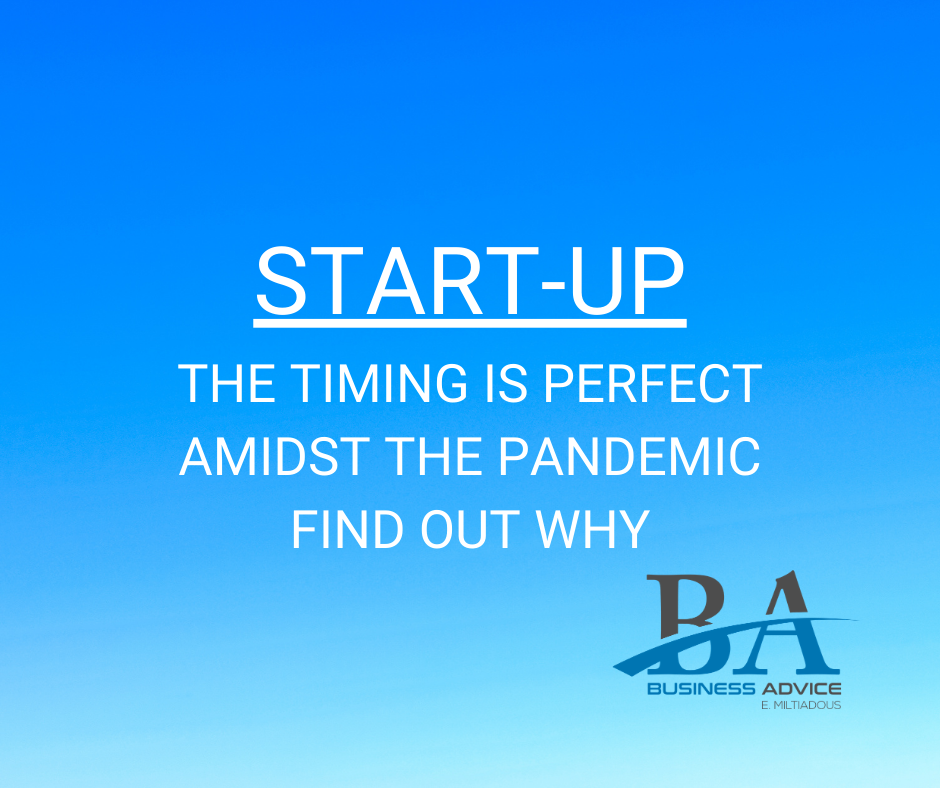 The timing for starting-up your own business is just perfect right now
Yes, you read that well.  The timing for starting-up your own business is perfect right now, in the midst of the pandemic and at a time many businesses are dying or struggling for survival.
The pandemic is forcing down prices.  This means lower premises rental fees, lower marketing and other professional fees of services needed to start-up.  Already many businesses are giving out discounts.  This presents a great opportunity to keep costs as low as possible during the start-up phase.  Can even consider remote working (e.g. from home) with the use of virtual meetings, which is even recommended nowadays due to Covid-19.  Also, all sorts of governmental and other financial incentives are available especially right now to help businesses keep emerging, something which should also be utilised.
Already established businesses have had their establishment shaken up.  This is because the pandemic has permanently changed everything in the business terrain.  The required strategy right now for success is to operate based on the new norm brought by the pandemic.  Therefore, the advantage already established business have had over potential start-ups has been demolished.  In fact, it is easier to start-up operations based on the new norm, than to change the way a business has been doing business for so long to-date.
Remember that business and entrepreneurship are living organisms with instincts of their own.  They have both historically survived and thrived during all hardships and challenges thrown at them by life.  These instincts are simply an extension of humanity's genetically engraved instinct of survival.  You just have to be asking the right questions and focusing on the right things.  One should be asking "How do I take advantage of this pandemic to start up a promising business in the best way possible?"
We can make starting-up your business right now even easier than before the pandemic.  Contact us on tel. (+357) 77776055 or info@miltiadous.com and you would be making the most decisive step, as we would be helping you with entirely every consideration that starting-up your own business involves.